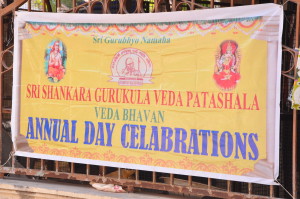 Sri Sankara Gurukula Veda Patasala a premier Vedic Institution in India which has been imparting veda vidya in a traditional Gurukula mode for the past 31 years celebrated the Annual Day Celebrations of Patasala went on well on March 15, 2015.
The celebrations went on well with the highlight of the function being a Sanskrit Drama of "Prahlada Charitram" by Vidyarthis of Veda Patasala.
Our Trustee Shri B.Shankar welcome the guests and gave the introductory speech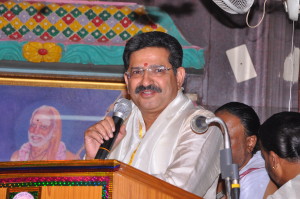 The Chief Guest Sri Anurag Sharma who had earlier been kind enough to consider our request to grace the function, addressed the vidyarthis and also appreciated the Patasala for putting all our efforts to preserving this ancient tradition of preservation of oral recitation of vedas in a traditional Gurukula mode.
Brahma Sri Viswanatha Gopalakrishna Sastry  and Brahma Sri Vishnubhatla Subramanya Dikshitulu spoke at length the importance of Vedas and Sastras and the efforts required for Vidyarthis to master those with single minded devotion and also layed emphasis on Guru Bhakthi without which the vidyarthi cannot become successful
The Vidyarthis who completed Kramantham were awarded Certificate, Momemto and a cash prize of Rs.10000/-. This year around 13 vidyarthis completed Kramantham.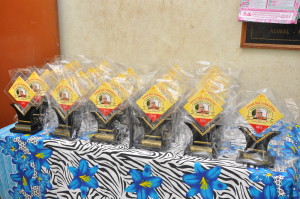 Other vidyarthis who were successful in the annual examinations were awarded momentos as per their class.

The programme concluded with our Trustee Shri N.S.Balasubramanian giving vote of thanks.
The Patasala and Sabha would like to express their sincere gratitude and thanks to all those who have made these celebrations a grand success. We also thank all our Donors, Philanthropists and general devotees who support us in the successful functioning of the Patasala.