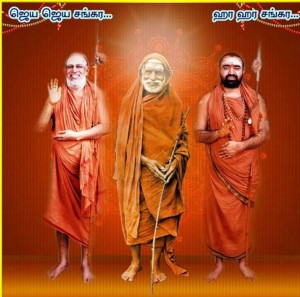 Sankara Bhaktha Sabha Trust wishes all the devotees in advance  a very happy and prosperous Tamil New Year – Hevilambi/Hemalamba Samvatsara. May Lord Parameswara and Acharyals shower their everlasting grace and bless us to this new year with all success, good health, wealth and happiness.
The Sabha is glad to bring out the Vishesha Panchangam as we do every year for the benefit of all the devotees to mark their calendars with all the Important Vrata Puja Days and also the Sankalpams for the various Vrata Puja's and Tharpana Sankalpams.
We hope all the devotees will find this useful.
The entire pdf booklet can be downloaded here
Download Important Vrata Puja Days and Festivals
Those who wish to add all the important days to their calendars can save with the help of the following Google Calendar links
Google Calendar
Hara Hara Sankara  Jaya Jaya Sankara