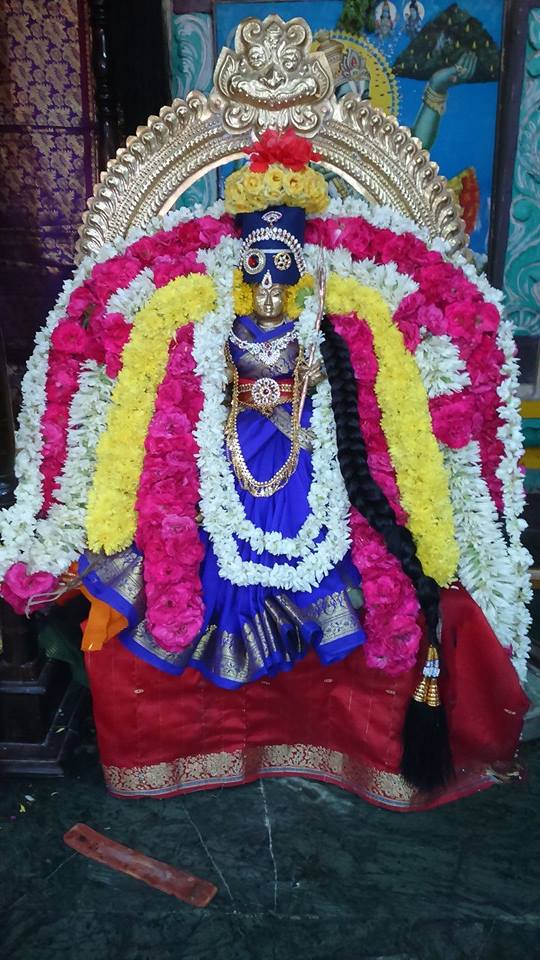 Sata Chandi Kalasa Sthapanam and  Sata Chandi Homam
Sata Chandi Kalasa Sthapanam was performed on 01.05.2015 and all the Rithwiks performed Chandi Parayanam in the Morning from 01.05.2015 to 06.05.2015 and Lalitha Sahasranamarchana during the evenings.
Suvasini, Kannika Pujas  and 108 Kalasa Ksheerabhishekam was performed on 06.05.2015 morning after Srividya Homam.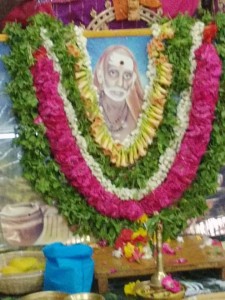 122nd Jayanthi of Paramacharyal (Vaishaka Anuradha) was also celebrated on this day. Pada Puja to Mahaswamigal, Homam,Archana, Deeparadhana and Mantrapushpam were performed to Paramachayal.
In the evening, Chandi Homam started at 3:30 PM and Hundreds of devotees thronged to witness the Sata Chandi Homam being performed in a grand manner.
Chandi Homam concluded with Poornahuti and Vasordhara and Abhishekam from Kalasas to Goddesses was performed. With the blessings of Almighty and Acharyals the 18 day long celebrations came to a grand conclusion. Many devotees participated in the chandi homam and received teertha prasadams.
Gallery will be updated soon