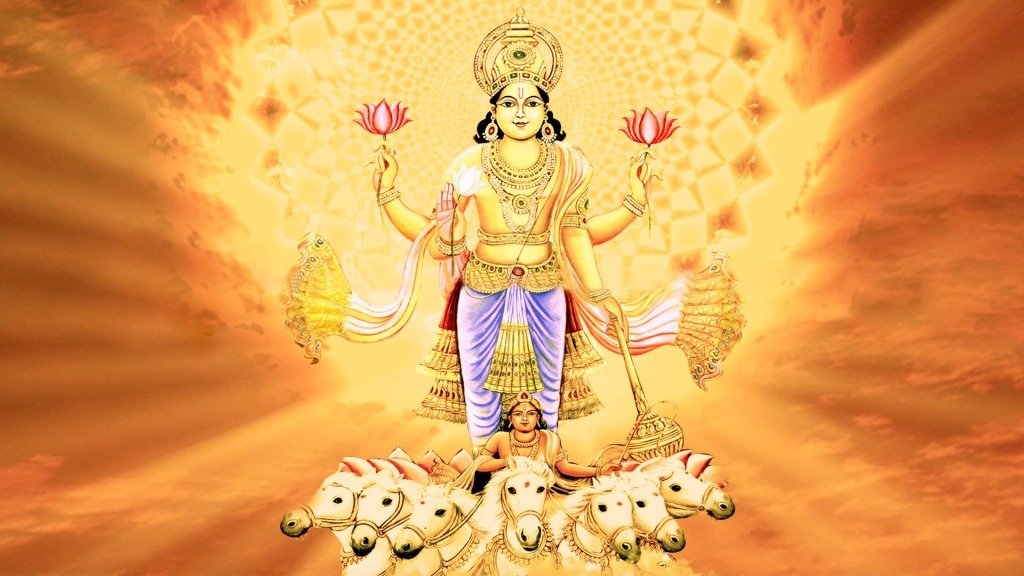 Suryanamaskaram or Arunam  is part of Krishna Yajurveda. It has mantras for many deities like Surya, Agni, Varuna, Indra etc.It is predominantly for  Sun worship. Reciting the Surya Namaskaram after proper Adhyayana under Guru. For the benefit of all the devotees we are uploading the entire Suryanamaskaram so that they can do "Sravana" and perform Namaskaram especially on every Sundays. Devotees who have not done Adhyayanam can perform "Laghu Suryanamaskaram" and Adityahridayam daily which will be uploaded separately.
Significance of Suryanamaskaram
By Sri V.Sriram Ghanapatigal

|
Download MP3
Complete Suryanamaskaram :
Rendered by Vidyarthis of our Patasala

|
Download MP3
NOTE : Suryanamaskaram is performed at Vedabhavan every Sunday from 06:00 AM. Devotees can also enrol themselves for doing prior  Sankalpam for all Health, Wealth, Success and Happiness by contributing Annual Subscription of Rs.2652/- (56 Sundays @ Rs.51/-) can come and participate and receive Teertha Prasada after performing Suryanamaskaram.