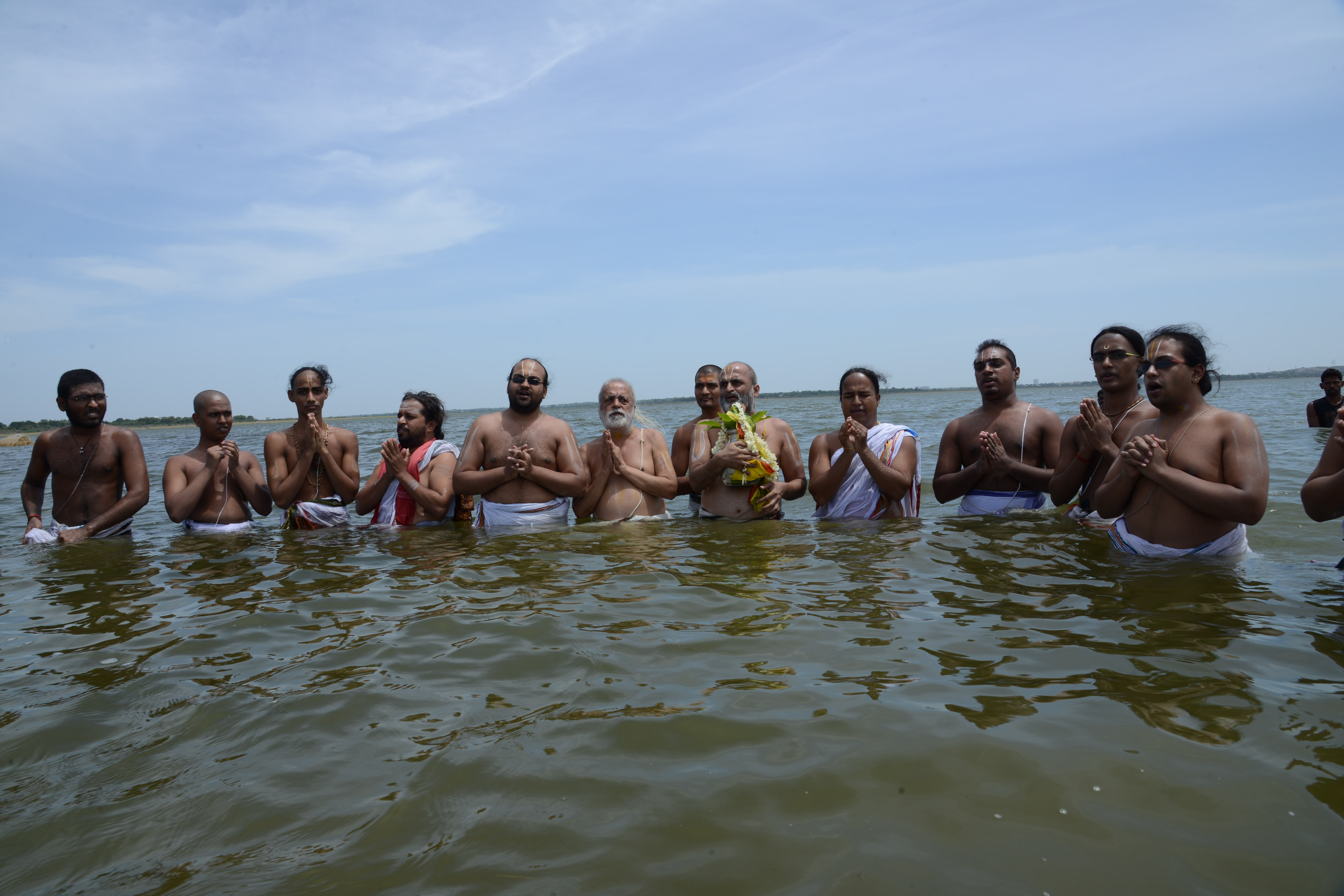 His Holiness Jagadguru Sri Chandrasekarendra Saraswathi Swamigal's 121st Jayanthi Celebrations were held at Vedabhavan today i.e. June 12, 2014.
Vidyarthis of our Veda Patasala participated in the annual Varuna Japam ritual on 03rd July, 2014 at Osman Sagar organised by the priests Sri Soundararajan and Sri Rangarajan of Chilkur Balaji Temple.
Every year this is being performed to pray Lord Varuna Bhagavan for showering abundant rains for the welfare of the entire world.
Click here for the entire gallery